Highbridge Springs water comes from underground limestone springs near tiny High Bridge, located in the heart of Kentucky's famed Bluegrass region. The village gets its name from a landmark railroad bridge which at one time in its history was the highest (308') railroad bridge over a navigable stream in the United States.
Highbridge Spring Water continues to grow in popularity across Kentucky, further establishing its position as a genuine Kentucky Resource!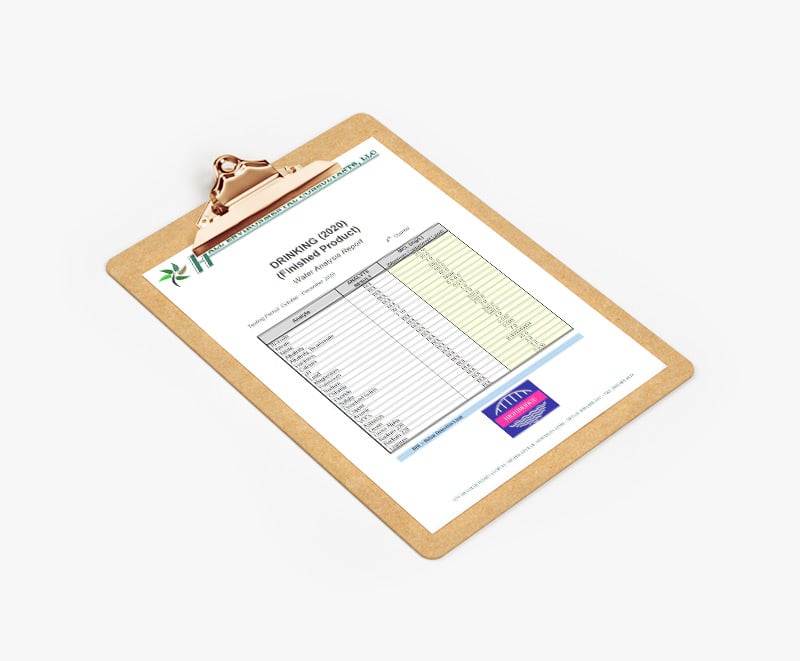 Our Quarterly Water Analysis Report
The numbers speak for themselves. Our water has a delicious refreshing taste for a reason! Feel free to check back again – we update these numbers quarterly.
Why Our Water Tastes So Good
The delicious refreshing taste of Highbridge Springs Water is achieved by the natural filtering of limestone and a filtering process called Reverse Osmosis. After reverse osmosis/ozonation, this water retains a trace of minerals, assuring a clean distinctive taste that distinguishes it from other bottled waters.
Highbridge Water: From Spring to You
Have you ever wondered how Highbridge water gets from a spring in the back of a Limestone quarry in the bluffs above the Kentucky River to your door?  You know that it is brought to you in a big truck by one of our smiling drivers or that you pick it up from the shelf at one of our grocery customers, but how does it get from the spring into the bottle from which you drink? 
Well, it goes something like this…
Sitting under that spring is a holding tank which serves as a catch basin for the natural flowing water.  From that catch basin, we have a few hundred feet of pipe that carries the water to a reservoir we created at one end of our quarry.  Actually we built a 10 foot high dam that created this reservoir which holds several million gallons of Kentucky's finest spring water.  The water is then piped 750 feet to the "water plant".  This is where we bottle the water.
The first step at the water plant is to send the water through our reverse osmosis (RO) system.  The last step before bottling is ozonation which takes the place of chlorination.
There are a number of stainless steel tanks from which production lines bottle 12 ounce, ½ liter, 1 liter,1 or 2-½ gallon; or our 3 or 5 gallon large bottles.
The only products that are sold in a "reusable package" are our 3 and 5 gallon bottles, the other products are in recyclable containers.  Since the 3 and 5 gallon bottles are returned to us to be refilled we have equipment to thoroughly wash and sanitize them before they are refilled with our Highbridge Spring Water.