Thirst-quenching marketing
Make a big splash at your next event with customized water bottles. We can help put your logo or message on a custom-designed label for our 12 oz or 16.9 oz. water bottles. This is a great way to advertise your business, event or fundraiser. A custom label is eye-catching and surprisingly cost-effective. We will help you with everything from design to delivery.
Minimum order for 16.9 oz. bottles is 60 cases (24 bottles per case); Minimum order for 12 oz. bottles is 72 cases (24 bottles per case); Please allow 8 weeks for your order.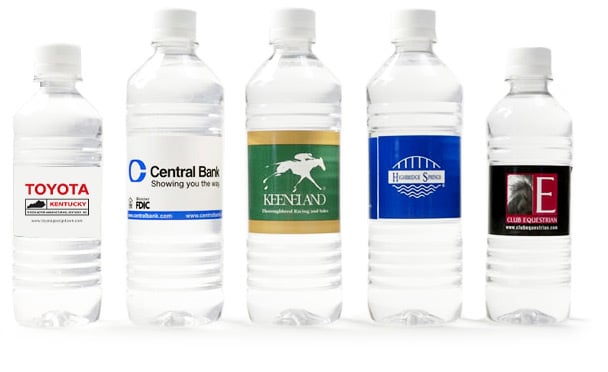 Interested in custom labeling?
Fill out this brief form to receive information about your next custom bottling marketing push.